Biography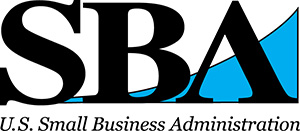 Robert "Bo" Steiner is the District Director for the U.S. Small Business Administration, Illinois District Office. Steiner joined the SBA in February 2013 and is responsible for leading SBA operations in Illinois. He leads a team that ensures delivery of SBA solutions supporting entrepreneurs and small business owners, including access to capital, capacity building, and government contracting, with a focus on driving economic growth and drive job creation.
Prior to joining the SBA, Steiner served with the Department of Homeland Security's Federal Protective Service. With the FPS, he managed a $68M budget while overseeing all human capital, logistics, procurement, and support activities.   Steiner joined the Federal Protective Service after eight years in the private sector, with roles in executive management, sales, and marketing.
In the private sector, Steiner worked at DMX, business to business provider of commercial media services and low voltage systems integration. As Regional General Manager and VP of Operations for the ten-state Midwest region, he directed the sales, operations, financial and human capital activities for a $14M organization. Prior to DMX, Steiner worked in sales and marketing roles with Stryker, a broadly based medical device company where he managed a product line supporting surgical navigation systems.
He began his career in the military, serving ten years serving in the United States Navy as a commissioned officer and Naval Aviator. During his naval career, he deployed multiple times to the Persian Gulf, where he managed squadron operations and flew helicopter missions in support of the "no fly" zone. In 2003, Steiner was recalled to active duty and deployed to Kuwait and Iraq, flying missions in support of Operation Iraqi Freedom.
All sessions by Robert S. Steiner